Resource Library
From practical checklists and tip sheets to more in-depth articles and case studies, we've tried to provide a variety of resources you need to succeed. 
Select any of the popular topics below to narrow your search. When you join NCRMA, you will have unlimited access to all of our exclusive resources, including 'How Do I Comply' step-by-step instructions following regulation changes impacting your business.
Allied Members
NCRMA's Allied Members are experts in their fields. Our Allied partners support NCRMA and our members by sponsoring regional and annual events, providing content to our resource library, and hosting webinars and seminars on time-sensitive topics. These are organizations you can trust when seeking professional representation and guidance.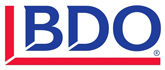 BDO has been a valued business advisor to retail and consumer products companies for over 100 years. The firm works with a wide variety of retail clients, ranging from multinational Fortune 500 corporations to more entrepreneurial businesses, on myriad accounting, tax and other financial issues.
Contact: Angel Harpe, Director of Business Development
704-576-3542
---

Cranfill Sumner & Hartzog attorneys advise business owners and operators on choosing the most strategic business entity type, protecting intellectual property through trademark and copyright law, and assisting with marketing and advertising legal compliance, among a host of other subjects.
Contact: Stephanie Gaston Poley, CSH's Retail, Restaurant and Hospitality Practice Group Chair
919-863-8740
---
Dixon Hughes Goodman (DHG) is the largest CPA and advisory firm headquartered in the Southeast and ranks among the nation's top 16 CPA firms. They offer a wide variety of services designed to help your company maintain its competitive edge by improving operations and profitability.
Contact: Eric Curran, CPA Assurance Senior Manager
919-301-6726
April Mills, Business Development Executive
919-875-4979
---
Littler Mendelson is the world's largest labor and employment firm exclusively devoted to representing management. Established in 1942, the firm has litigated, mediated and negotiated some of the most influential employment law cases and labor contracts on record. NCRMA members have access to a listing of all of publications – this is a free resource that gives timely and informative information about trending and new labor and employment regulations and information.
Contact: Julie K Adams
704-972-7045
---
Largemouth Communications is a full-service public relations firm focused on providing traditional and digital media relations, PR strategy and messaging, social and corporate communications, issues management and brand activation services to business-to-business and consumer-facing companies with local, regional, national and global communications needs.
---
Attorneys in Williams Mullen's Retail Industry Service Group help public and private retail clients by providing cost-effective solutions for a variety of legal and compliance challenges. Whether it is helping to facilitate the optimal capital structure and raise capital, structuring national and international mergers and acquisitions, advising on corporate governance matters, or responding to a hostile bid, Williams Mullen devotes our most sophisticated resources to meet the needs of our retail clients.
Contact: Paul Reimel, Business Development Manager
919-981-4095