---
Allied Members
NCRMA's Allied Members are experts in their fields. Our Allied partners support NCRMA and our members by sponsoring regional and annual events, providing content to our resource library, and hosting webinars and seminars on time-sensitive topics. These are organizations you can trust when seeking professional representation and guidance.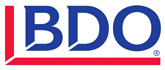 BDO has been a valued business advisor to retail and consumer products companies for over 100 years. The firm works with a wide variety of retail clients, ranging from multinational Fortune 500 corporations to more entrepreneurial businesses, on myriad accounting, tax and other financial issues.
Contact: Angel Harpe, Director of Business Development
704-576-3542
aharpe@bdo.com
---
Cranfill Sumner & Hartzog attorneys advise business owners and operators on choosing the most strategic business entity type, protecting intellectual property through trademark and copyright law, and assisting with marketing and advertising legal compliance, among a host of other subjects.
Contact: Stephanie Gaston Poley, CSH's Retail, Restaurant and Hospitality Practice Group Chair
919-863-8740
www.cshlaw.com
---


FordHarrison is committed to providing assistance to employers to allow their management teams to successfully deal with increased litigation, government agency investigations, collective bargaining, or union organizing drives by helping to provide the necessary knowledge and insight to deal with these issues.
Contact: Julie Adams
Phone: (980) 282-1949
jadams@fordharrison.com
---
Attorneys in Williams Mullen's Retail Industry Service Group help public and private retail clients by providing cost-effective solutions for a variety of legal and compliance challenges. Whether it is helping to facilitate the optimal capital structure and raise capital, structuring national and international mergers and acquisitions, advising on corporate governance matters, or responding to a hostile bid, Williams Mullen devotes our most sophisticated resources to meet the needs of our retail clients.
Contact: Paul Reimel, Business Development Manager
919-981-4095
preimel@williamsmullen.com
---

We provide a broad range of legal services that encompass civil litigation, business transactions, employment law, insurance law and regulation, administrative law, real estate, and trusts and estates.

Phone: (919) 782-6860
Website: www.youngmoorelaw.com